How to make the perfect holiday hot chocolate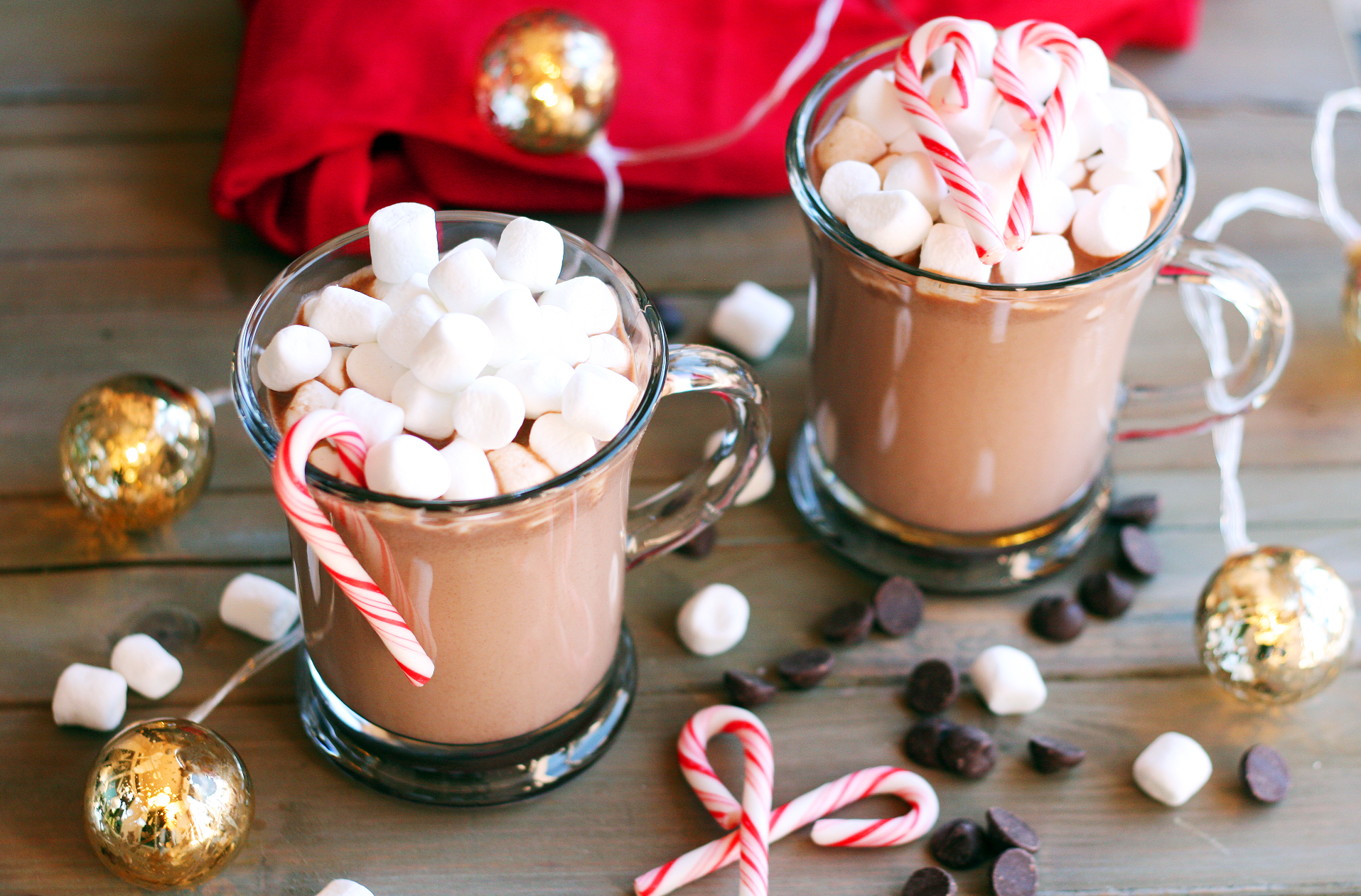 Every Christmas Eve, before we settle in for our intimate dinner of fish and asparagus, we invite a few friends and neighbors over for a festive happy hour. We've become rather famous among our younger holiday guests for a particularly special treat: absolutely perfect hot chocolate.

Here are our essential (not so) secret ingredients:

Droste Cocoa in a vintage tin.

Steamed milk.

Homemade whipped cream.

These hot chocolates are so fine that have been lauded in the poetry of one of our seven-year-old neighbors. So if you're gathering your favorite people together today, you might seriously consider adding these to the menu. Here's how to make them:

Start with Dutch Process Cocoa (we love Droste), which is less acidic, smoother and easier to dissolve than 'natural' cocoa. Spoon some into a mug and mix with a bit of sugar (ratios are, thankfully, explained on the Droste box).

Whip up cream until peaks form (but stop before you make butter, the way my mother does when she gets distracted chatting with her girlfriends).

Steam milk with the wand on your espresso machine or warm milk in a saucepan on the stove. Add a tiny splash of hot milk into the cocoa mix, and stir to create a paste. Then fill the mug with more hot milk, stirring to dissolve the dark cocoa paste.

Spoon a little mound of whipped cream atop the cocoa and garnish with a candy cane.

A dollop of whipped cream.

Garnished with a candy cane.

The finished product — which is, if we do say so ourselves, a work of art — is unfailingly met with bright, wide eyes. And if you have something to celebrate above and beyond the holidays (a Christmastime, Winter Solstice or New Year engagement, perhaps?), add a touch of Irish Creme for your older guests, or mix up a super festive sparkling cocktail. And then, of course, share your happy news with us right away.