New real wedding gallery: Dusty + Tom!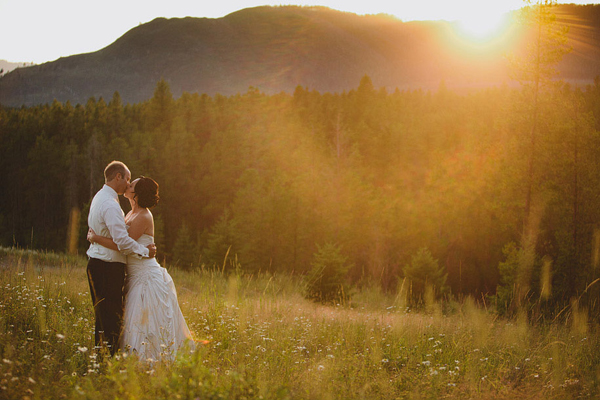 Great news: another pretty package arrived in the mail from one of our photographer-friends, full of photos from Dusty + Tom's fantastic 2012 wedding! (As images of our 2012 weddings come in, we'll be adding them to our real weddings page and announcing the new galleries here.) Here's a little preview to whet your palate for the full gallery: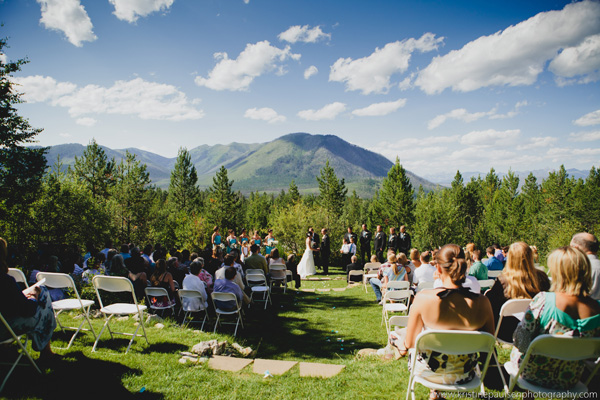 Captured by Missoula, Montana's Kristine Paulsen Photography, this incredibly sweet couple was surrounded on their big day by equally wonderful friends and family. A beaming father-of-the-bride, a bevy of adorable wee ones and so many friends on the dance floor made the gorgeous summer day feel even sunnier. We so missed all their happy faces when the festivities were over!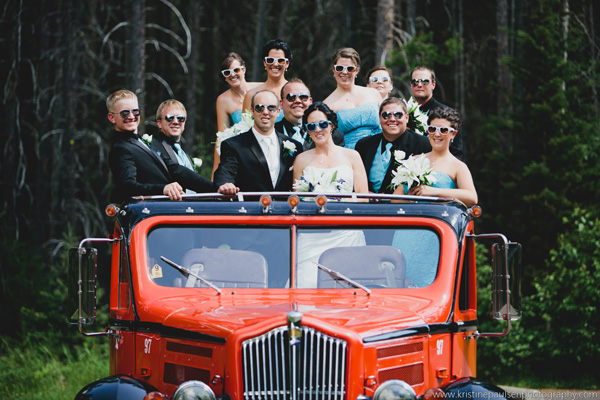 Glacier-blue details, a menu featuring elk and huckleberries, and a bridal-party outing to stunning Lake McDonald made this a true Montana wedding. Their lovely photographer even won an award (yay, Kristine!) for best portrait of a bridal party from the Wedding Photojournalist Association for this shot of Dusty and Tom with their closest friends, taking a pre-ceremony trip into Glacier National Park in one of the Park's historic red Jammer buses.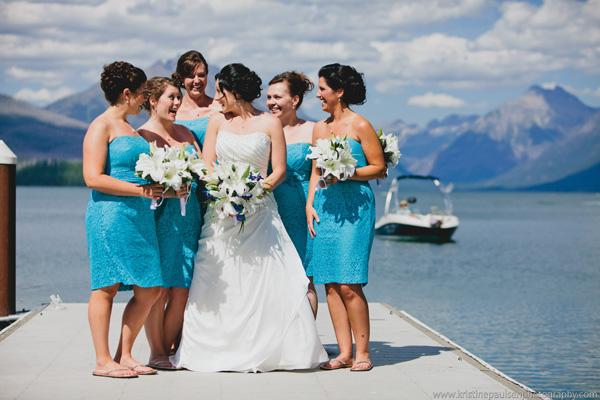 We love a happy bride — especially one with whom we can laugh and drink a summertime shandy while we go over the last round of details before her wedding. A few days after her wedding, Dusty had this to say: "Tom and I cannot thank you guys enough for the most wonderful and unforgettable day of our lives! Everything was perfect and gorgeous thanks to all of you! We are pretty sure ALL of our family and friends had a blast and will be raving about you and the other vendors for months to come! ♥ ♥"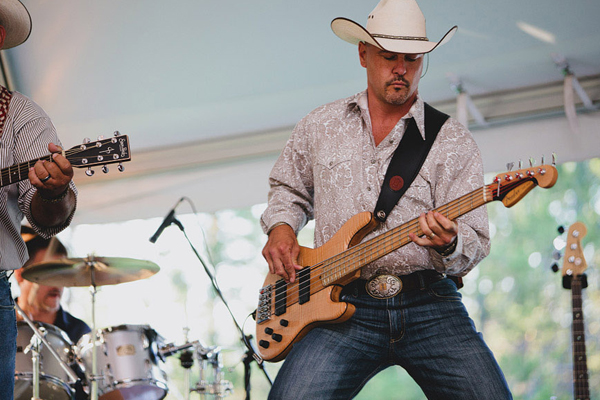 Guests have a dance off with rock-country band, ShoDown