New Real Wedding Gallery: Lindsey + Cesar!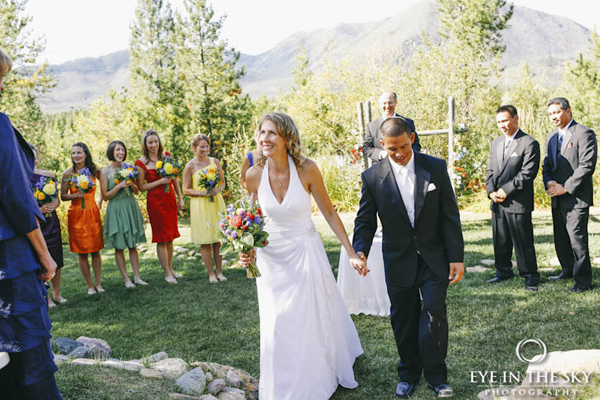 Another (digital) package recently arrived in our inbox from another of our oh-so-talented photographer friends, and as soon as we saw the first photo, we couldn't wait to share. Take a peek at this little sample from the wedding of our smiley 2012 couple, Lindsey + Cesar, and then be sure to check out their entire gallery on our Real Weddings page: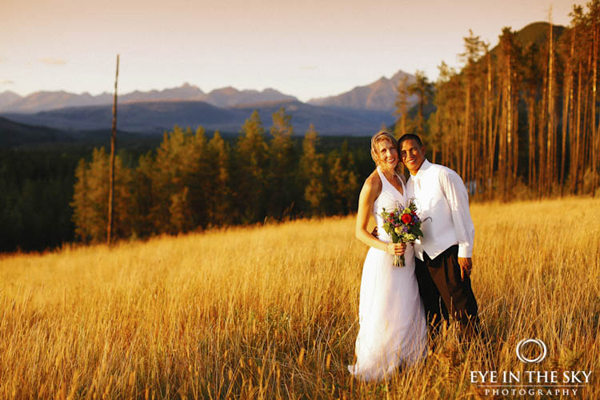 Photographers Kene and Ryan of Eye in the Sky Photography went (quite literally) above and beyond to document every moment of this wedding. At one point, we looked over to see Ryan climbing a pine tree in his suit and bow tie, equipment in tow, in order to get these gorgeous bird's-eye shots of Lindsey walking down our wooded path toward the aisle and guests assembled in the ceremony meadow with the peaks of Glacier National Park in the background: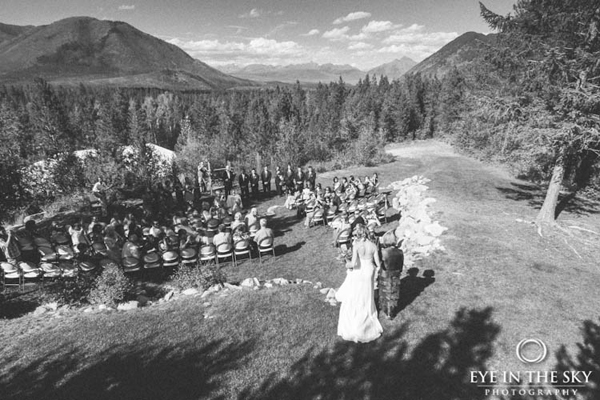 Taking her inspiration from all of the colors of wildflowers in the woods and mountains of Montana, Lindsey imbued every detail with bright colors and rustic DIY style. Habitat Floral Studio designed colorful wildflower bouquets for the girls and centerpieces accented by driftwood collected by the bride and groom. Bridesmaids and napkins and favor bags came in pink and orange and blue and purple. Guests were given custom pint glasses decorated with the silhouettes of Montana (the bride's home) and the Philippines (the groom's home), and were invited to take home a bag of colorful candies from the old-fashioned candy bar.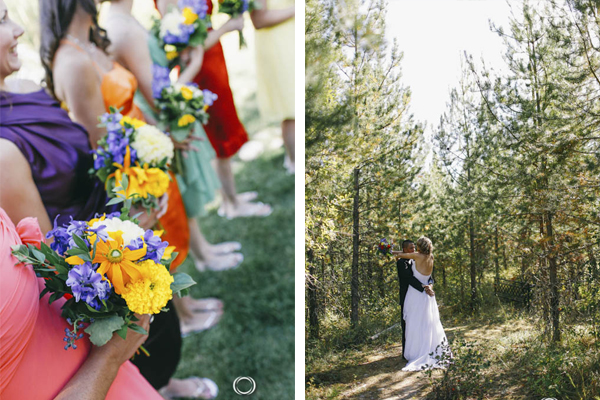 Colorful bridesmaids and wildflower bouquets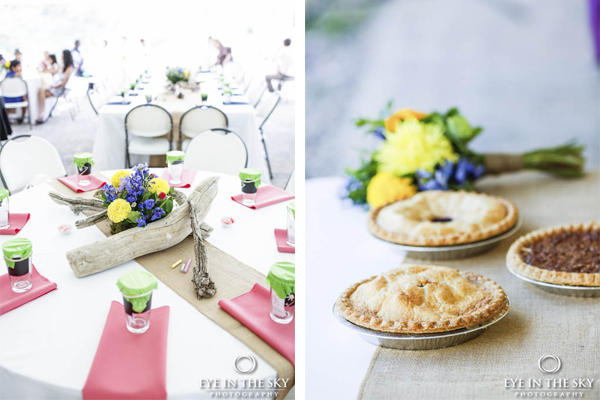 Wildflower and driftwood centerpieces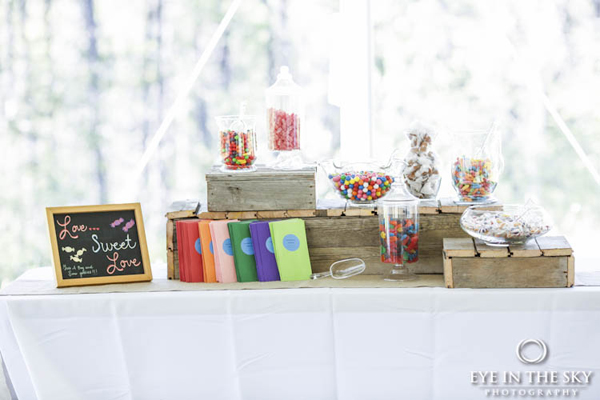 We absolutely adored working with this creative and cheerful couple. Check out the rest of their wedding gallery, as well as the galleries of our other fantastic couples, our Real Weddings page!